Back to School: Training Jam Style!
Welcome back to both current and new collaborators to New(to)Town Collective's Sunday Training Jams. This Fall series of TJs are just the ticket to keep all levels of performers warm and engaged during this cold October. And our last TJ of the series will have another guest facilitator
. So stay tuned. As usual, it's by donation (
suggested $10 - $15, sliding scale
). Commitment is not necessary but we are quite irresistible!
Sunday Training Jams descriptions are here. Check it out:
TJ#1 - That's So Archetypical!
Carl Jung describes the root of archetypes as the "collective unconsciousness" of mankind. In this TJ, participants we will play with being conscious of the "collective unconsciousness", surrounding archetypical characters. Using character building, the Nine Archetypical Enneagram of Personalities, and Tarot as an alternate source of sourcing information, we will be experimenting with our relationships to these familiar patterns of personality. Not only is it a great workshop for performers to have additional tools when embodying characters, but also to allow anyone to spot an archetype in any room and say: "That's soooooo archetypical!"
Co-facilitated by Avyen von Waldenburg and Davey Calderon
TJ#2 - Do/Be: Not Your Mama's Film Audition Workshop
Whether you're a film acting newbie or a pro, everyone is at the same level during this special film audition Sunday Training Jam. No camera, no lights, but all Action. This "off the beaten path" training has our facilitators and participants delving straight into the core of film acting: being open and vulnerable, while being aware you are watching and being watched (ie. the camera, casting room etc.). And how do you "do" while also "be"-ing the character and yourself at the same time? Stretching the actor beyond traditional film audition techniques, this workshop plays with the subtleties and depth offered to you, beyond hitting your mark and slating.
Co-facilitated by Avyen von Waldenburg and Davey Calderon
TJ#3 - All About That Impulse
What are impulses? How do you track them? And why is it important as a performer to have awareness of impulses? Through individual and group work participants will channel the energy of impulses and harness their creative potential. Get ready, get set, and GO IMPULSE!
Co-facilitated by Anjela Magpantay & June Fukumura
TJ#4 - Final Fall Workshop
We're closing our Fall TJs with a jam packed day!
First, New(to)Town Collective will be on camera! Our friends at Woodward's Community Engagement will be shooting our warm up. For those that are camera shy let us know. Shooting will be from 6 - 7 pm.
Then Avyen von Waldenburg and special guest Craig Boyko will be co-facilitating this workshop!
Craig is an accomplished writer (just launched his book,
The Children's War
, check out his work here) who will be leading us in the world of meter, rhyme, and restrictions through writing exercises. And in true TJ fashion, with facilitation by Avyen, those prompts will be married with physical and character work. The hybrid of Avyen and Craig's process is something you do not want to miss. Craig is a veteran N(t)TC collaborator and we're thrilled to have him lead a workshop.
OCTOBER 2018 TJS (149 W Hastings Street, 2ND Floor, Room 2555):
​
Sunday October 7th, 6:00pm - Avyen and Davey
Sunday October 14th, 6:00pm - Avyen and Davey
Sunday October 21st, 6:30pm - June and Anjela
Sunday October 28th, 6:00pm - Avyen and guest facilitator Craig Boyko
---
Powered by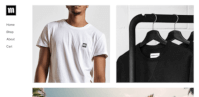 Create your own unique website with customizable templates.